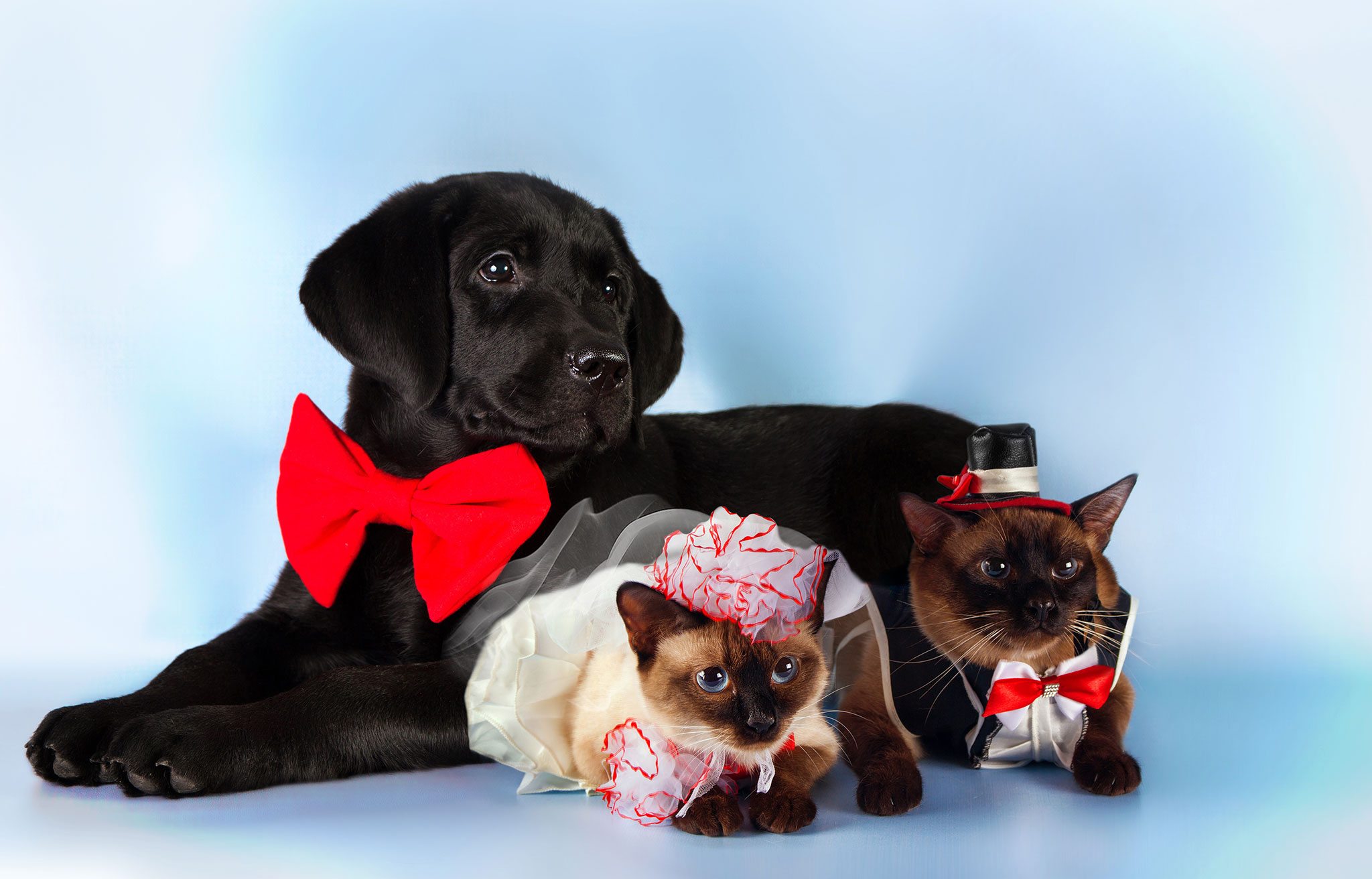 Animal Celebration Days: January 14th National Dress Up Your Pet Day
It's time to get out your pet's favorite outfit. January 14th is National Dress Up Your Pet Day. This day offers a great opportunity to dress up your pet in their best outfit and take some fun photos. Whether you're taking your pet out for a walk, or simply staying at home, be sure to find a cute outfit for your dog, cat, or other pet so you can take part in the fun celebration.
How to Celebrate Dress Up Your Pet Day
It's easy to have fun on a day dedicated to dressing up your beloved pets. Many pets even enjoy being dressed up, or they at least tolerate it without issue. Pet owners who love showing off their adorable furry companions can take advantage of this fun day to dress them in a cute hat, outfit, or even a fun collar before heading out with your pet. This is a great opportunity to spend time with other pet enthusiasts. Take your dressed up pet to one of the local pet-friendly stores or shops. If you aren't sure which places in your area are welcoming to pets, do a quick online search and you're sure to find a pet store or other place where you can venture out with your pet for the day. It's also fun to dress up your pet in matching or coordinating outfits with what you're wearing before you take them out for their daily walks. Other animal lovers will appreciate your creativity when choosing your pets outfit.
Where to Find Cute Pet Outfits
You may already have an entire wardrobe for your pet, but if not, there are many places to find cute outfits and accessories for dogs, cats, and other animals. National pet store chains usually have a huge selection of pet clothing in various sizes. If you're shopping in store, it can be helpful to take your pet along so you can try on the outfit before you buy it. Your pet is much more likely to enjoy wearing their outfit if it fits properly. If you're shopping online to prepare for National Dress Up Your Pet Day, be sure to shop ahead of time so that you can try the outfit on your pet and return for a different size if needed. The best benefit of shopping online for pet clothes and accessories is the huge selection. If you have something specific in mind you can likely find it through an online retailer. There are many places online where you can even custom order an outfit for your pet and this is especially fun if you plan on matching with your pet.
Fun Ideas for Dressing Up Your Pet
If your pet isn't used to wearing clothing it's best to start small with a fancy collar or bandanna. Some pets don't mind wearing full outfits, especially smaller dogs, but some large dogs and cats don't like wearing things that may interfere with their movement. If your pet doesn't like an outfit, there are many other options like collars with bow ties, ribbons, or bows. For those who have pets who don't mind, or perhaps even enjoy, wearing a complete ensemble, the options are limitless. If you live in an area where winter weather is fierce in January, a fuzzy coat or sweater is adorable and practical. Those who live in milder weather can outfit their pet in a shirt with a fun saying or even a dress for the little princess. Whatever outfit you choose, you're sure to enjoy spending the day with your pet and celebrating National Dress Up Your Pet Day.