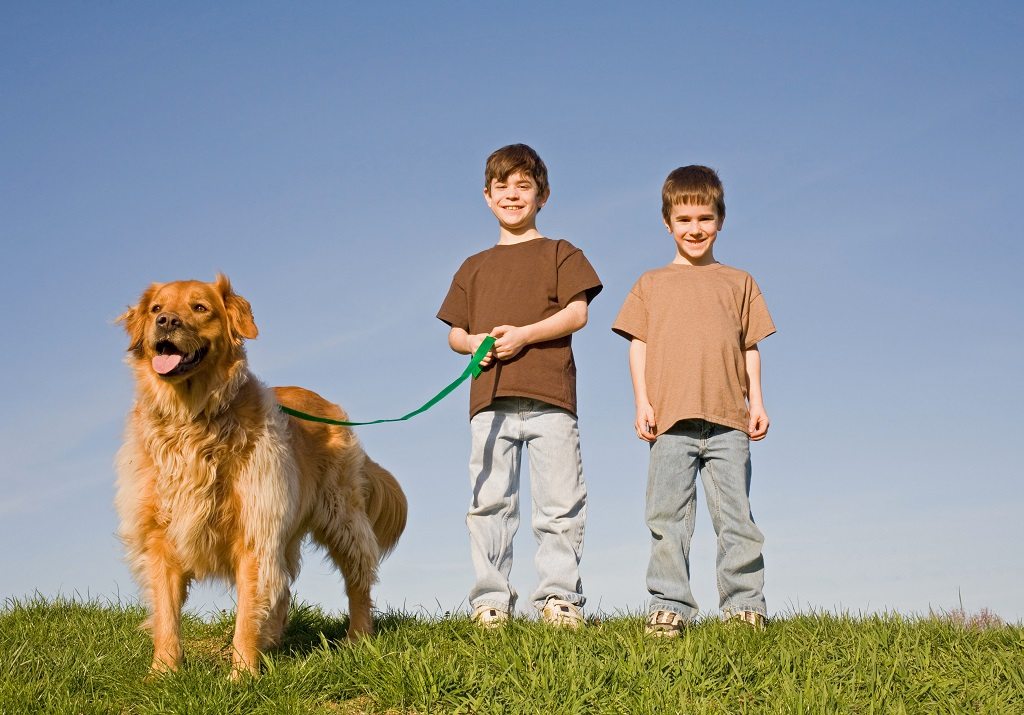 Animal Celebration Days: August 26th National Dog Day
Celebrated annually on August 26th, National Dog Day was established in 2004 by Animal Advocate and Pet & Family Lifestyle Expert Colleen Paige. Meant to make people aware about the plight of dogs, it's a special day where humans can adopt a canine friend from a local shelter. The date holds special significance for Colleen as it was a reminder of the exact time of year when she adopted her first dog at the age of 10.
Paying Homage to Dogs Nationally
The love between a dog and human is unconditional. Dogs are members of the family and deserve to be showered with affection and love year-round. If you have a four-legged companion who you'd like to celebrate with on this special day, how about a trip to the pet store. Here your dog will be able to select favorite liver, bacon, beef or chicken flavored biscuits. A nice toy to play with can also make the shopping experience a tail wagging experience. When you get home, you can also build a strong bond together playing games of fetch with your dog.
Celebrating the Day with Your Dog Outdoors
Are you looking for a dog-friendly way to celebrate this annual summer holiday? How about a romp with your favorite canine companion outdoors? Check your community to see if they have a dog park where your best friend can meet other compatible canines and burn some energy. You can also navigate your way through a nature trail or neighborhood park. The summer season can be warm. To keep your dog safe and healthy, pick the coolest time of the day to go on your adventure. You also want to pack snacks and plenty of fresh water for your excursion.
Fun and Merriment at Home
You don't need to go out to show your dog how much you cherish them. You can observe National Dog Day by planning family festivities in the comfort of your own home. Start the day with a romp in the backyard by tossing their favorite ball or frisbee. Although straying from your dog's regular diet can cause stomach upset, an occasion special treat such as cooked chicken can be a great reward for their devotion and unconditional love, especially on National Dog Day. Plan on spending additional time with your canine friend by sitting on the couch together and turning on the Animal Planet channel.
Invite Your Dog's Canine Friends Over for a Party
Dogs who are socialized and exercised on a regular basis will become the best house mates. Whether you've met other dog minded individuals at dog training classes or your pet goes to dog daycare, gather both adults and pets together for a party. With the pet parent's permission, plan on serving healthy dog-friendly treats. Chicken jerky, dehydrated sweet potato sticks and frosty paws are nutritious edibles. In addition to letting your dog's romp and play together, plan fun activities such as an agility course or games of sniff and search. Since the temperatures are typically ideal in the summer, you can also set up a sprinkler or dog pool for your dogs to run around in.
Don't Shop, Adopt
If you've been thinking about getting a dog, and you have the time, love and patience to give to a pet, National Dog Day is the best time to adopt. Your local shelter will have available pets for you to meet. Bring the entire family together to help choose the right dog. You also want to take into consideration age of your children, adults and size of your yard. Dogs can live up to 15 years or older, so you want to make this a lifetime commitment.
No matter how you choose to spend National Dog Day, if you're with your dog, you're sure to have a dog-licking good time.
[wp_ad_camp_4]