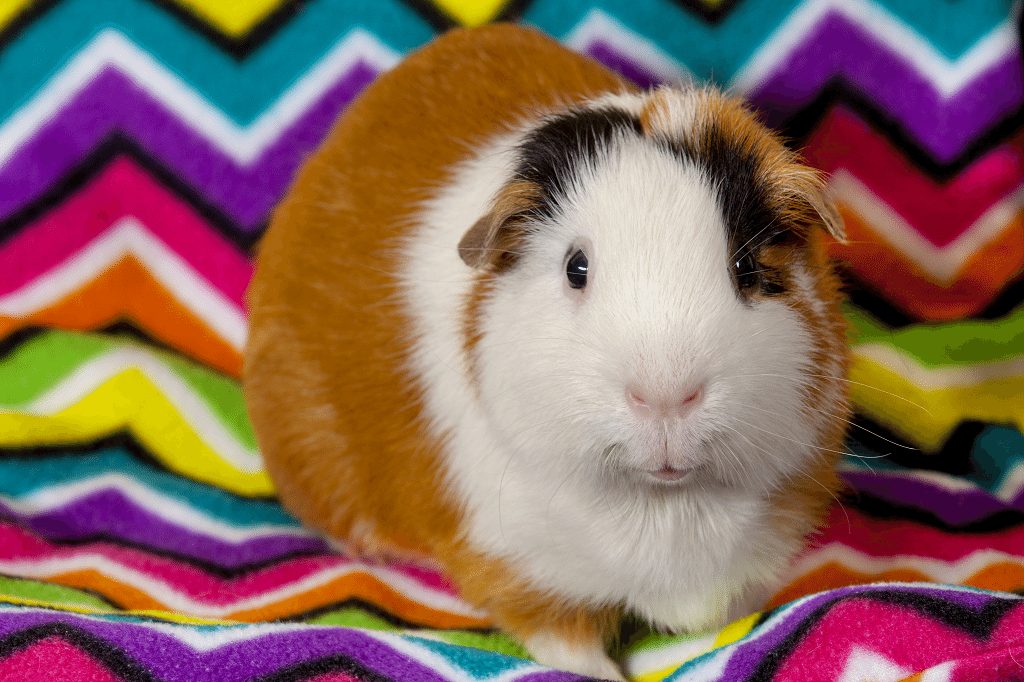 10 Things to Make for Your Guinea Pig
Guinea pigs are social animals, known for their curious, playful nature. However, coming home for the first time can make them feel stressed, as they are introduced to an unfamiliar environment. Toys are an easy option to keep them entertained and comfortable in their new home, but buying them can become quite expensive over time. No need to fear! Using household objects, you can make creative toys to play and care for your little companion. Skip the store, save money, and keep your guinea pig engaged with these easy and fun DIYs. Your pet will thank you.
1. Chew toys
Your little friend needs to gnaw on objects to keep his or her teeth short, and chew toys make easy items to play with.
Things You'll Need
Plain piece of paper
Small pieces of cardboard
Small pieces of untreated wood
Instructions
Place any of these objects in the cage, making sure they're not small enough in size to be swallowed, and let your pet play. Be sure to crumple the plain paper into a ball–it's easier for guinea pigs to gnaw on, and they find the crumpling noise appealing!
2. Push-able Tubes
Your furry friend can push and toss these tubes around, keeping him or her entertained without end.
Things You'll Need
Cardboard wrapping paper tubes or toilet paper rolls
Scissors
Instructions
Use scissors to cut the tubes into short lengths. Cut the sides down to ensure there's enough room to not get stuck inside.
3. Cardboard Tunnels
A quick DIY your pet can explore for hours.
Things You'll Need
Empty soda can cardboard boxes or cardboard tissue boxes
Scissors
Instructions
Use scissors to cut off the sides of the carton or tissue box to make two openings (one to enter and one to exit). Line up the boxes outside the cage, and let your tiny friend roam!
4. Personal Playhouse
Care for your companion by making a palace to hide in and chew on–the best of both worlds!
Things You'll Need
Cardboard box or cardboard containers (empty shoe boxes, tissues boxes, etc.)
Scissors
Instructions
Cut out small rectangles in the box to create doors. Cut out square windows to look through. Turn over the box so that the main opening faces down. Depending on the size of the cardboard box, you can place it inside or outside the cage.
5. Treat Toy
Make a surprise bag of treats that your companion can eat and interact with.
Things You'll Need
Brown paper bag
Hay and treats
Scissors
Instructions
Fill the paper bag with treats and hay, then fold the bag down to keep its contents in. Cut small holes to reveal the food inside.
6. Hammock
A simple yet perfect addition to a cage for lounging.
Things You'll Need
Small, square washcloth
Scissors
Ribbon or twine
Instructions
Use the scissors to create four, small holes at each corner of the washcloth. Thread ribbon or twine through these holes, and tie them onto cage to secure the hammock. Don't forget to make sure the height is low enough to hop in and out!
7. Stuffed Sock
A homemade pillow to pull around and chew on inside a cage.
Things You'll Need
One sock
Clean guinea pig bedding material or shredded paper
Instructions
Stuff the bedding material or shredded paper inside the sock, then tie the sock on both ends to secure it as a pillow. Easy peasy!
8. DIY Feeder
A quick way to keep up with care and provide access to food.
Things You'll Need
Plastic water bottle (without label)
Hot glue and hot glue gun
Twine
Instructions
Use the hot glue gun to secure one end of the twine to the top of the bottle cap. Take scissors, and cut a large hole at the side of the empty bottle, towards the end for easy access. Stuff hay inside the bottle. Hang the feeder from the top of the cage using the twine attached to the bottle cap.
9. Maze
A great activity for exercise outside the cage with a few twists and turns.
Things You'll Need
Cardboard
Tape
Scissors
Treat (optional)
Instructions
Use a large piece of cardboard to create a square base for the maze, and secure it to the floor using tape. Add walls to create a fun path by cutting smaller pieces of cardboard with scissors and adding it to your base with tape. To surprise your winner at the finish line, place a treat at the end!
10. Hanging Toy Kabob
Recycle old toys to provide a new way to interact with them.
Things You'll Need
Instructions
String toys through a piece of twine. It's best to use toys, such as wooden blocks, that have holes in the middle to secure them easily. Hang the decorated twine inside the cage, and your pal has something new to tug and pull on!