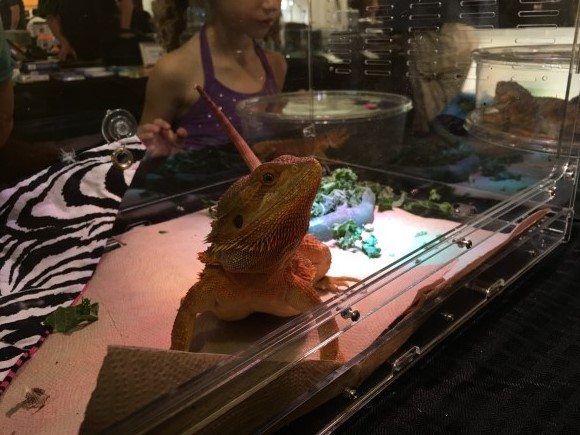 Repticon – West Palm Beach 2017
We visited Repticon in West Palm Beach this last weekend. My family had a blast looking at all the different reptiles that the show had to offer. I was surprised at how much the girls were interested in holding the geckos and snakes that were at the show. We even left with a leopard gecko as a new member of the family. If your family is interested in reptiles or would like to know more about them, the show is a nice place to get a lot of perspective on keeping reptiles as pets.
Thanks to all the vendors that took the time to speak and educate us on the keeping of our new gecko, Camila. Cheers!