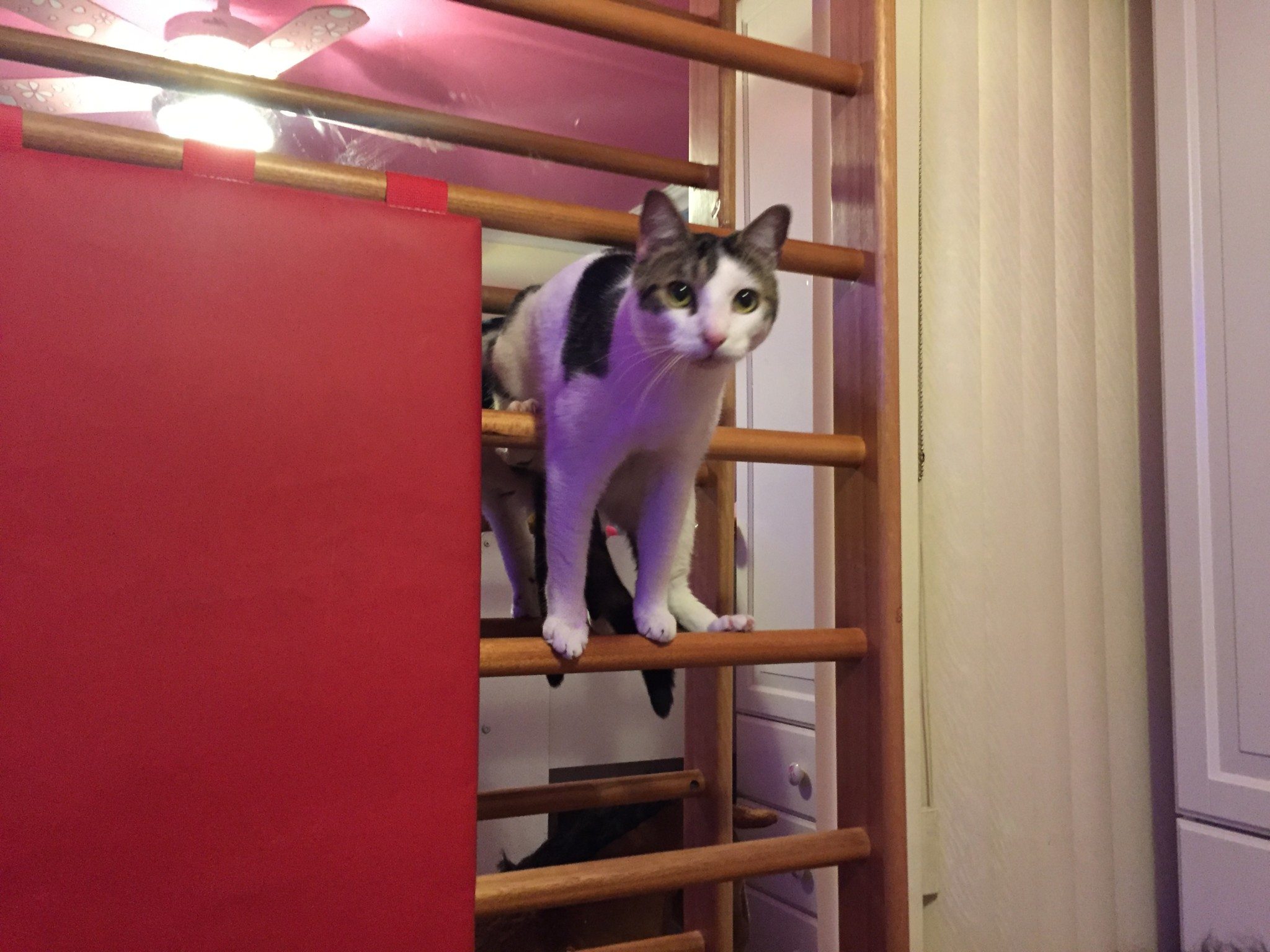 Cats are believed to be solitary creatures and even if they are alone, they keep themselves occupied and entertained. As much as it is true, still these fuzzy creatures need lots of love, attention and activity to remain contended. When their human is at work or busy elsewhere, they need something to do around the house. That is when cat toys come in handy. The right kind of toys will keep your cat from taking your home as the empty playground and your furniture as a scratching entertainment.
Keeping your cat's personality and habits in mind, there are so many toys that you can choose from for your feline friend. Some toys also help in increasing the cat's intelligence and stimulate their minds. Toys are always a good option for the cats for times you are away from this fuzzy cuteness.
Trixie Cat Toy
The Trixie cat toy has been designed to keep your cat busy for hours. Just place a piece of kibble inside the toy and watch your cat swat, paw and find their way to the treat. The toy is also good for the kitties with a constant need for appetite, to curb their desire for food once they'd be getting it after making some efforts for it. The toy is well constructed and heavy so that cats don't drag it around the house everywhere.
Munchiecat Sushi Cat Toys
Cats and sushi simply go together. The sushi plush toys are the cutest for your fuzzy cuteness. The set contains eight pieces of hand sewn sushi toys. Each piece is either filled with catnip or tiny bells to keep your cat entertained for hours.
Pioneer Pet SmartCat Peek-a-Prize Toy Box
It's any cat's natural instinct to hunt. This toy has been designed to fulfill this craving perfectly. The toy comprises of arrays of paw sized holes. Just hide your cat's favorite treat in one of the holes and watch it play and paw the treat out. The toy comes with two balls but food treats are a good way to use it too.
YOUTHINK Collapsible Cardboard Scratcher Toy
To keep your furniture from getting scratch marks all over it, bring this toy into your home right now. This scratcher's ringed design makes it look like a fancy lounge for your cat and also fulfills all your cat's scratching urges. The toy is durable and a must have for your feline friend.
Pawaboo Electronic Cat Toy
This toy is a high-tech battery powered game that your cat is definitely going to enjoy. The toy features a mouse that pops out of the holes on the toy so that your cat can enjoy a good game of chase and hunt. The speed on the toy is adjustable so you can always change it to your cat's liking. This toy is sure to keep your cat occupied for hours.
These five toys make it to our list of must-have cat toys and you would surely thank us once you watch your furry friend enjoy these.