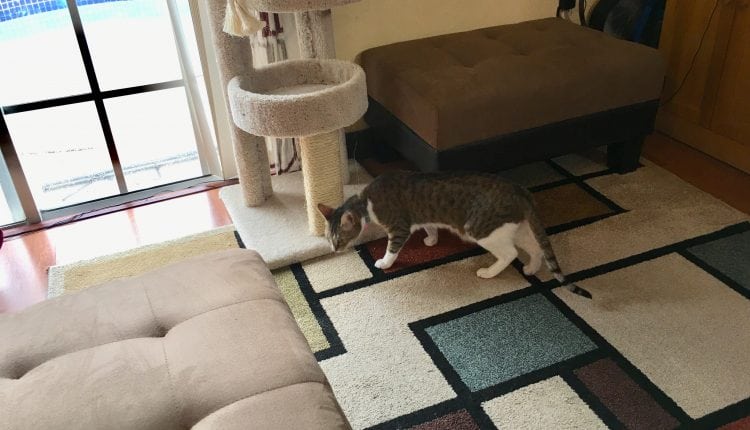 Do you want to provide your cat with a happy, pet-friendly space where it can rest, walk, eat, play, and curl up?  Well, you can do so by creating a pet-friendly space in your house. Do you wonder how can you turn an ordinary room into a fun and cute place?  Read on to find out how!
1.     Crochet Bed
Cats love the soft thread yarn of crochet. Wouldn't it be great to have a crochet bed in their room? Since cats love to snug in dark, enclosed places, a crochet cave would be the perfect bed style for your furry pet. This way your cat will stay warm and comfy in its own personalized room!  An important suggestion to all the cat persons would be to use a thick yarn as it will sustain the scratching of your beloved pet.
2.     Self-Petting Station
You can't always be there to give endless affection to your cat. In a case like this, a self-petting station can come in handy. A DIY self-petting contraption can be the perfect solution to keep your cat happy and content always. Place it in the corner of your pet's room. In this way the cat can still get some TLC even when you are too busy to give it proper attention.
3.     Place Fun Cat Toys in the Room
Like babies, cats love to play too. And just as we place toys in a baby's room, we should decorate the cat's room with their favorite toys as well.  Colorful balls or any toy which has balls will make your cat super happy. A roller toy and Turbo scratcher cat toy are two options to consider.  Other toys that you can keep in your cat's room can be: menswear mice, cardboard cat palace and peek-a-prize toy box. Trust us, having loads of fun games can be the best way to make your cat's room a pet-friendly space!
4.     Cat Shelves
If you want an elegant and sleek room for your cat then cat shelves should be the perfect choice. The shelves will give your pet's room a very stylish and unique look.  It's very easy to get these shelves fixed on the walls. Your cat would have a ball of a time climbing on them and hopping around the place.
5.     A Cat Tree or Cat Condo
To create a pet-friendly space you can also place a cat tree in your pet's room. As we all know that cats love to jump around, a cat tree will keep their interest intact.  A cat tree will not just be a fun play thing for your pet but it will also act as a bold, rustic decoration in your house.
These are some interesting ways to design your cat's room. Follow these ideas and decorate a pet-friendly space for your cat in no time!